Would You Like To Learn To Attract Your Soulmate using the Law of Attraction?? 
Get my Book FREE when you Join My Dating Advice Mailing List
Learn from the top UK Dating Coach
I work for many dating sites as a Dating Coach and am involved in all the different areas, such as Online Dating, singles parties and matchmaking. As well as dating coaching, I am also a Relationship Expert and Dating Expert for newspapers, radio and TV and have just published my brand new online dating book to teach you how to attract women or attract men.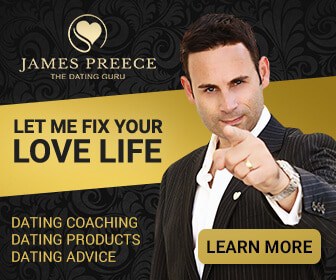 Here is what's in my free Dating Newsletter Course
Which is the best Online Dating Site?
What do I need to write to get replies?
How can I meet more singles?
How do I learn how to flirt?
Which dating agency should I join?
How do I double date?
How can I beat the competition? 
Much much more with my regular dating advice and tips newsletters
You can unsubscribe at any time and I promise I won't spam you 🙂